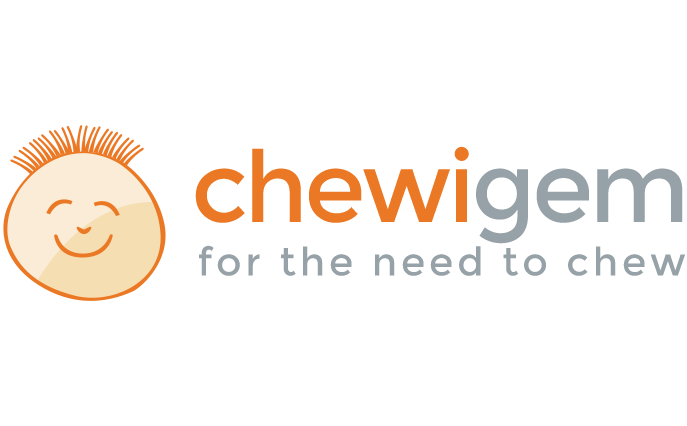 Our Vision
We want to spread the word that SPD does not mean alienation, that difference is not an oddity – it makes us unique. We recognize that this is not always easy, it is a bumpy road having a disability. Our goal is to support that journey, smash through glass ceilings, get out in the open those things that are unspoken. We aim to spread the word that different is positive.
Our Products
Jenny & Stuart started the journey way back in 2010 when Chewigem found them. Having originally launched as a baby product, it became apparent that the need for quality products in the sensory world was much in demand.  Chewigem now has years of experience in designing, adapting and creating a range of chewing, fidget and sensory aids for children and adults. We have almost every type of chewer covered and continue to work on developing further innovations to help those that currently we cannot. We have served over 100,000 people with a need to chew across the globe and continue to expand that offering. Our team is made up of people who have some connection to the SPD world, whether it be a family member, themselves or in a professional capacity.
Yes, we sell products, but we aim to have Chewigem synonymous with more than just our exceptional sensory products. With our ever-expanding group of private members we are connecting like-minded individuals for peer support and an ever expanding sense of community. By bringing together experts related to the Chewigem mission, we provide top quality content and support for your sensory needs beyond that of chewing.